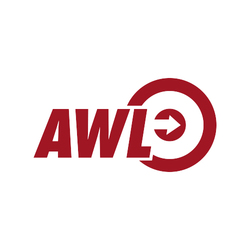 Senior Financial Analyst
Sorry, this job has expired.
Austin, TX
Paid personal time, 401K / Retirement plan, Vision Insurance, Dental Insurance, Health Insurance
$105,000.00 – $120,000.00 Annually
The Senior Financial Analyst - Planning & Reporting reports to the Director, Financial Planning & Reporting and is responsible for financial planning, financial reporting, and financial analysis. Duties include working with management to plan and execute the process for monthly, quarterly, and annual forecast cycles; predicting, reporting, and analyzing forecast variances; and preparing reports and analysis for management and the Board of Directors. Collaboration and influencing are critical skills for the Senior Financial Analyst as AWL's financial forecast is a critical component of setting goals and measuring performance in all departments. The tight link between the financial forecast and operations metrics also requires the development of a close working relationship with the Business Intelligence team. Another requirement is a tight collaboration with AWL's accounting team and understanding their timelines and processes as well as gaining a solid understanding of AWL's operations. Strong financial and business modeling and analytical skills are critical for this role. 
General Responsibilities:
Assist with planning and executing the annual financial budget, including balance sheet, income statement, cash flow statement, and CAPEX as well as all quarterly financial forecasting activities for each
Provide management with weekly, monthly and quarterly financial reports that ultimately are shared with board members or financial institutions.
Assist with short-term and long-term cash forecasting models
Build and refine forecasting models and tools with a 1-5-year horizon
Prepare quarterly Board of Directors materials and supporting models and data requests
Perform business analysis for stakeholders as needed
Support Accounting team technologies, including NetSuite and Adaptive Planning
Identify and lead process improvement projects that result in enhanced internal and external reporting and forecasting
Qualifications:
BS in Accounting or Finance
5 – 7 years of experience
Advanced Microsoft Excel capabilities
Experience with NetSuite and Adaptive Planning
History of working with three-statement financial models, performing scenario analysis, and providing in-depth analysis to stakeholders across the business
AWL (All Web Leads, Inc.) is one of the most successful customer acquisition marketing companies in the US. Simply put, we help our customers acquire customers. Today, we do this for the US insurance industry. Our amazing team of over 500 talented and successful professionals uses Internet marketing to turn consumer interest in insurance products into policy sales for the world's largest insurance carriers and more than 30,000 of their agents.  We are Austin-born and our growth from a 2-person startup in 2005 to a highly profitable business has been remarkable. We are a tight-knit team with a fast paced, energetic, and entrepreneurial company culture that has been ranked a Best Places to Work in Austin for 2017, 2018 and 2019. We provide competitive pay, outstanding benefits, and a fabulous, fun, collaborative environment that allows our people to be their best.
BS in Accounting or Finance


5-7 years in similar role
82844890