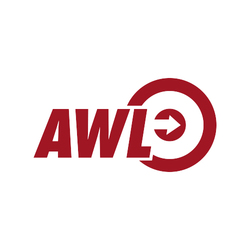 Paid Search Marketing Manager
Austin, TX
401K / Retirement plan, Dental Insurance, Health Insurance, Paid personal time, Vision Insurance
$65,000.00 – $85,000.00 Annually
Are you an extremely analytical, detail-oriented individual with a passion for search engine marketing? As a Paid Search Manager, you will plan for and manage significant portions of our online marketing program and capitalize on paid search for one of the fastest growing lead generation companies in the United States. With aggressive goals for growth and a large portfolio of keywords and campaigns to manage, you'll have your work cut out for you. Luckily, with our sophisticated search management and reporting tools, you will have a serious edge over the competition. To be successful in this role you must have a passion for building and managing large scale PPC campaigns, be comfortable analyzing and working large amounts of data, and be driven to meet and exceed the goals of both the paid search program and AWL. This role is an excellent opportunity to have an immediate impact in a key business segment for a market leader in online lead generation. If you love technology, search marketing, data analysis, and want to work with a very profitable technology company, this is the job for you.

Earn $65,000-85,000 per year + bonus!

* Must be eligible to work in the United States. Visa sponsorship for employment will not be provided
Bachelor's degree required.
1-3 years lead generation experience in search engine / PPC marketing across Google, Bing, and other advertisers.

1-3 years of experience conducting high volume online media buys and managing large annual online marketing budgets.
• Well-versed in online marketing best practices and measurement.
• Proven experience profitably driving high-volume online customer acquisition.
• Experience with professional analytics tools and analysis methods.
• Robust analytical skills and ability to work with and analyze a large volume of complex data.
• Expertise with Microsoft Excel and other Office software.
• Ability to manage multiple projects with intertwining deadlines while staying focused on the details.
• Extremely self-motivated with a strong work ethic.
• Ability to work independently as well as part of a team.
**Must be located in the Austin, Texas area as this position will return to work in the office once COVID-19 related restrictions have been lifted.
• Building profitable paid search programs. Design and test ads, landing pages and quote forms for new and existing acquisition campaigns.
• Monitor quality, click through rates and conversion rates across accounts. Identify low performing ads and placements and make changes necessary to maximize profit and volume.
• React to daily and hourly metrics reports to take decisive action in order to optimize and grow paid search campaigns.
• Monitor the profitability of advertising using proprietary and licensed management software. Adjust spending as necessary to maximize profit and lead volume.
• Monitor traffic quality from all sources. Identify fraud, low performing sources, and domains. Take necessary action to block poor quality traffic sources from all campaigns.
• Prepare for any possible algorithm or policy changes.
• Develop strategic initiatives in order to exceed quarterly goals.
• Analyze trend data across all campaigns. Provide regular reports to management about new competitors entering the landscape, changes in tactics employed by current competitors, and any possible changes in the search landscape that could affect account profitability.
• Identify new tools and reports that need to be built to automate repetitive processes or gather more sophisticated analytics.
19042