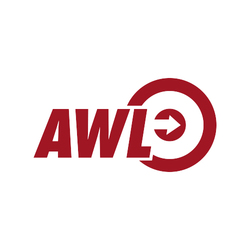 All Web Leads
Senior Accountant (Hybrid)
Sorry, this job has expired.
Pflugerville, Texas, United States
Health Insurance, Life Insurance, Dental Insurance, Vision Insurance, Disability Insurance, 401K / Retirement Plan, Paid Personal Time
$75,000.00 – $85,000.00 Annually
As a Senior Accountant on the General Ledger team at AWL, you will be reporting to the Assistant Controller and handling a diverse array of accounting responsibilities. The accounting environment consists of a high volume of automated and batch transaction processing as well as complex and technical accounting issues. 
The Senior Accountant is a fundamental participant in the month-end close process. On a monthly basis, responsibilities will include revenue reporting, commission calculations, journal entries, account reconciliations. Preparing variance analysis and having a deep understanding of the underlying activity associated with each transaction being recorded. 
This position requires constant collaboration with team members and several different departments within the Company. Collaboration, curiosity, ability to work independently and be self-motivated are all important characteristics. Prior experience with advanced Excel skills is required and Net Suite experience is preferred.
General Responsibilities:
• Excel expert that can manipulate and analyze very large data sets from various systems, while investigating and resolving discrepancies
• Perform revenue analytics and reconcile source data
• Identify areas for improvement in accounting processes and implement changes to improve effectiveness and efficiency
• Ability to manage projects, oversee progress, and identify and communicate issues
• Calculate and record monthly policy sales revenue according to the signed contracts and GAAP guidelines
• Calculate quarterly leadership commissions for policy sales
• Record monthly accrual estimates for revenue and sales agent commissions
• Prepare monthly journal entries, including payroll, deferred rent, and benefits, while maintaining and reconciling balance sheet and general ledger accounts
• Deep understanding of underlying transactions
• Assist in documentation of processes and key policies
• Collaborate with other members of the accounting team to support department objectives
• Work on special projects and reporting as assigned
Requirements:
• BS/MS in Accounting
• 5+ years of experience
• Advanced Microsoft Excel capabilities
• Detail-oriented with excellent organizational and critical thinking skills
• Demonstrated communication skills and a flexible attitude
• CPA or CPA Candidate preferred
• Experience with NetSuite preferred
• Adaptive Planning experience a plus
AWL (All Web Leads, Inc.) is one of the most successful customer acquisition marketing companies in the US. Simply put, we help our customers acquire customers for the US insurance industry. Our amazing team of over 1,100 talented and successful professionals use internet marketing strategies to turn consumer interest in insurance products into policy sales for the world's largest insurance carriers and more than 30,000 of their agents.  We are Austin-born and our growth from a 2-person startup in 2005 to a highly profitable business has been a remarkable journey. We are a tight-knit team with a fast paced, energetic, and entrepreneurial company culture that has been ranked a Best Place to Work in Austin for 2012, 2013, 2017, 2018, 2019 and 2021 and 2022. AWL fosters a vibrant, dynamic work culture built on trust, data, technology, passion, collaboration and winning, where employees want to engage and be impactful. We provide competitive pay, outstanding benefits, and a fabulous, fun, collaborative environment that allows our people to be their best.
m5lupqifu9hz
1021645611