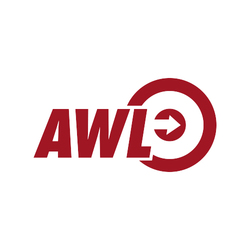 All Web Leads
Programmatic Media Buyer-Facebook and Instagram
Sorry, this job has expired.
Dallas, TX
Paid personal time, 401K / Retirement plan, Vision Insurance, Dental Insurance, Health Insurance
$65,000.00 – $105,000.00 Annually
AWL is looking for a Digital Media Buyer with experience buying all types of digital media, with a particular focus on running direct-response display and native campaigns. This is a hands-on role, and the ideal candidate is an analytical media buyer who can build, execute, and optimize display media buys programmatically within ad buying platforms.
We are looking for a self-starter with a strong background in large scale consumer acquisition and media buying analysis, ideally in the lead generation space. This role will be responsible for establishing and scaling an overall direct-response display media program; owning programmatic advertising, paid social media, real-time bidding and programmatic buying, and display / social innovation strategy. A critical eye for detail and a love for data analysis is a must.
This position is based in Dallas, TX.
Responsibilities
• Ideate, plan, execute, and optimize comprehensive display and native marketing strategies, media plans, and campaigns.
• Build, traffic, and launch campaigns within DSPs.
• Continuously monitor campaign performance and implement optimizations to maximize ROI, ensuring that KPIs and objectives are met both near and long-term.
• Analyze daily performance to inform optimization and testing.
• Relentlessly focus on driving high-intent insurance consumers from digital marketing solutions.
• Innovate around new creative formats, technologies, tracking, and media formats.
• Ensure alignment of display and programmatic campaigns to customer goals.
Skills & Qualifications
• Working ad operations proficiency to traffic, QA, and troubleshoot ad tags / assets and campaign tracking / measurement
• Broad understanding of the programmatic media and paid social landscape; ability to make targeting and tactical recommendations to accomplish various marketing goals
• Well-versed in display marketing best practices and measurement
• Expertise with Microsoft Excel
• Robust analytical skills and ability to work with and analyze a large volume of complex data
• Ability to manage multiple projects with intertwining deadlines while staying focused on the details
• Ability to work independently as well as part of a team
• Extremely self-motivated with a strong work ethic
Education & Experience
• Bachelor's degree required
• 4+ years of hands-on media buying, via direct publishers, ad networks, exchanges, and DSPs, ideally in the lead generation space
• Experienced in managing programmatic and RTB campaigns and optimizing towards business goals
• Proven experience profitably driving high-volume display customer acquisition
• Experience with professional analytics tools and analysis methods
Work schedule
• Monday-Friday, 9am-5pm.
About us:
AWL (All Web Leads, Inc.) is one of the most successful customer acquisition marketing companies in the US. Simply put, we help our customers acquire customers. Today, we do this for the US insurance industry. Our amazing team of over 500 talented and successful professionals uses Internet marketing to turn consumer interest in insurance products into policy sales for the world's largest insurance carriers and more than 30,000 of their agents. We are Austin-born and our growth from a 2-person startup in 2005 to a highly profitable business has been remarkable. We are a tight-knit team with a fast paced, energetic, and entrepreneurial company culture that has been ranked a Best Places to Work in Austin for 2017, 2018 and 2019. We provide competitive pay, outstanding benefits, and a fabulous, fun, collaborative environment that allows our people to be their best.
We are an Equal Opportunity Employer.
xerptkdwimrf
127708409