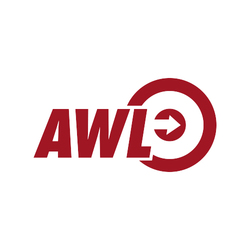 All Web Leads
Assistant Controller
Sorry, this job has expired.
Pflugerville, TX, United States
Paid personal time, 401K / Retirement plan, Disability Insurance, Vision Insurance, Dental Insurance, Life Insurance, Health Insurance
$125,000.00 – $150,000.00 Annually
As the Assistant Controller at All Web Leads, you will be reporting to the VP of Finance & Controller, and you will be responsible for managing the General Ledger function of the accounting department (team of 5 people), developing and maintaining accounting principles, practices, and procedures to ensure accurate and timely generation of financial statements and management reports. 
This position serves as a planner, leader, communicator, internal consultant, and business partner to senior management, working under defined deadlines and performing a diverse set of accounting activities including journal entry preparation and review, month-end close, financial reporting, year-end audit preparation, and tax reporting. The position requires a highly-motivated individual who is interested in evolving this role and advancing his or her career within our company.
General Responsibilities:
• Manage and mentor General Ledger Accountants and oversee the day-to-day activities of the team, including review of and assistance with journal entries and balance sheet reconciliations.
• Prepare accurate, complete, and timely financial statements in accordance with GAAP.
• Drive the monthly close cycle, including review of journal entries, review of balance sheet reconciliations, variance analysis, and coordination of deadlines and deliverables.
• Review monthly and quarterly sales commissions.
• Identify areas for improvement in accounting processes and implement changes to improve effectiveness and efficiency.
• Drive team efficiencies through collaboration with the Technology department and/or third-party providers to automate manual processes.
• Assist Controller with annual compliance deadlines and filings.
• Prepare schedules and reports to assist with annual external audit and tax provision.
• Support and maintain documentation of accounting department's policies, procedures, and deadlines.
• Perform technical research, as needed, regarding handling of accounting and reporting transactions in accordance with GAAP.
• Provide training to new and existing staff as needed.
• Work with Controller, senior management, and accounting team on special projects, workflow process improvements, and special reporting requests.
• Collaborate with other members of the accounting team to support department objectives.
Requirements:
• Bachelor's degree in Business, Finance, or Accounting required
• Master's degree in Accounting or MBA preferred
• CPA license, active status, required
• 7+ years of relevant accounting experience with demonstrated progression in responsibilities
• 3+ years of relevant management experience (supervisor with direct reports)
• Strong leadership and inter-personal skills
• Proactive and timely problem solver and "hands-on" leader who is collaborative, supportive, detail-oriented, organized, and adaptable to change
• Strong working knowledge of Microsoft Excel, Word, Outlook, and PowerPoint with ability to review and analyze large data sets (Excel skills, including pivot tables and v-lookups, sumif)
• Robust analytical skills and ability to work with a large volume of data
• Demonstrated aptitude for evaluating priorities and multi-tasking accordingly to meet deadlines is essential
• Highly detail-oriented, organized team player with strong communication skills
• Ability to evaluate priorities and manage time effectively
• Demonstrated ability to successfully taken on additional responsibility
• Positive and flexible attitude
• Mix of public accounting and industry experience (especially technology) preferred
• ERP experience, specifically NetSuite, preferred
AWL (All Web Leads, Inc.) is one of the most successful customer acquisition marketing companies in the US. Simply put, we help our customers acquire customers for the US insurance industry. Our amazing team of over 1,100 talented and successful professionals use internet marketing strategies to turn consumer interest in insurance products into policy sales for the world's largest insurance carriers and more than 30,000 of their agents.  We are Austin-born and our growth from a 2-person startup in 2005 to a highly profitable business has been a remarkable journey. We are a tight-knit team with a fast paced, energetic, and entrepreneurial company culture that has been ranked a Best Place to Work in Austin for 2012, 2013, 2017, 2018, 2019 and 2021 and 2022. AWL fosters a vibrant, dynamic work culture built on trust, data, technology, passion, collaboration and winning, where employees want to engage and be impactful. We provide competitive pay, outstanding benefits, and a fabulous, fun, collaborative environment that allows our people to be their best.
We are an Equal Opportunity Employer.
voju6w7hajb1
1021645610